NEW Woodie Hub – Dark Rise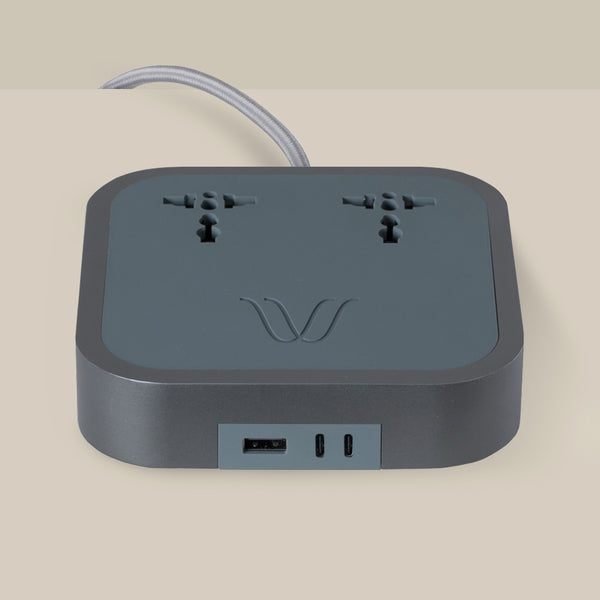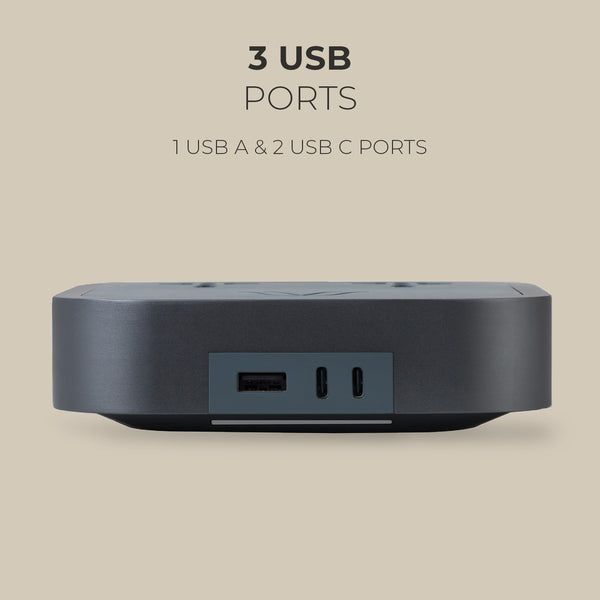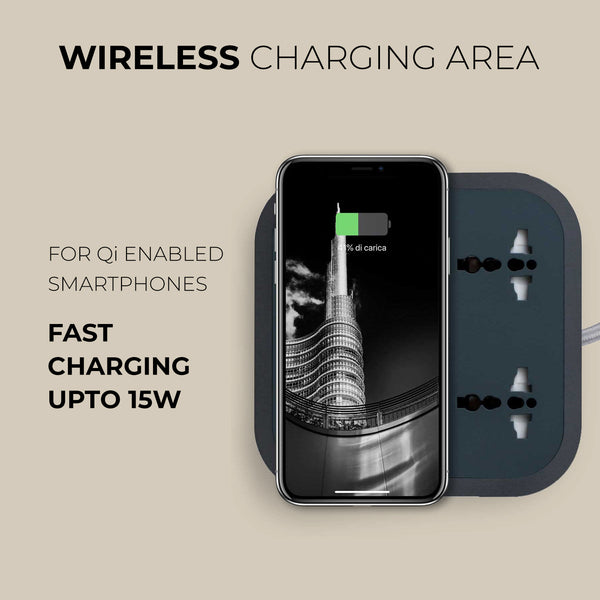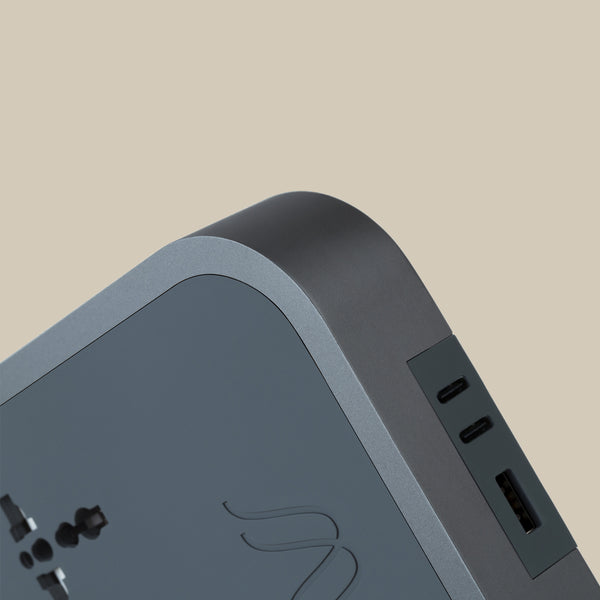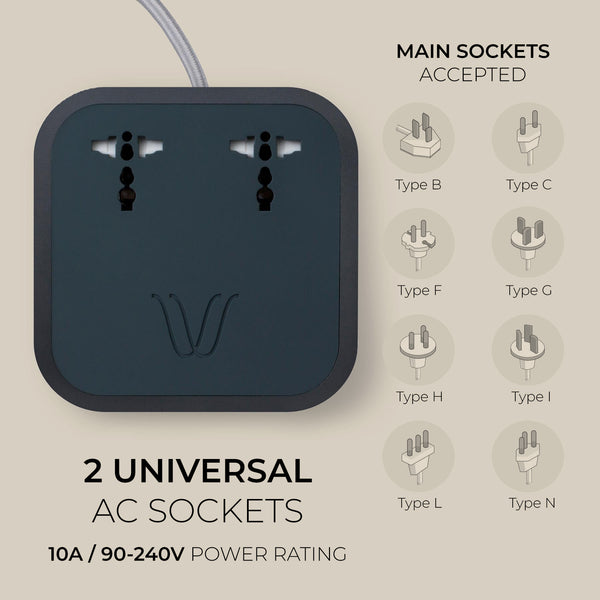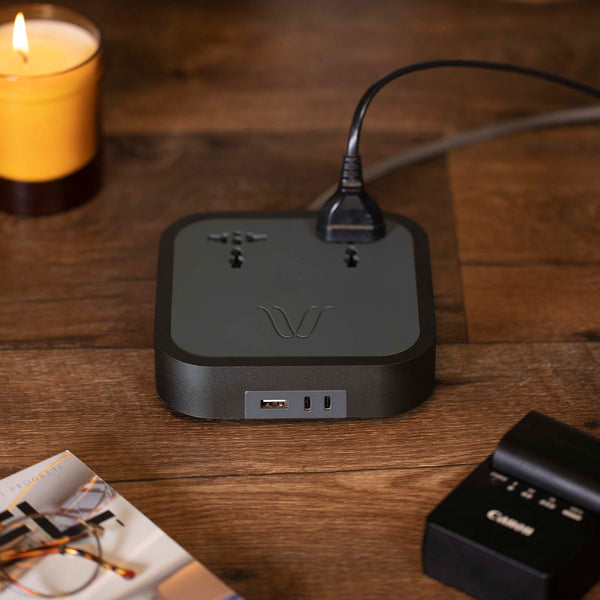 Technical specs & information
Dimension
- 13.5cm x 13.5cm x 3.5 cm
Wireless Compatibility
- Output 7,5V / 1,5A (up to 10W)
- Upto 80% efficiency & WPC1.1 standard
Universal AC Sockets
- 2 sockets with inbuilt grounding
- Power rating: 10A / 90-240V
2 USB Ports
- Output: 5V-4A / 9V-2A / 12V-1.5A (combined)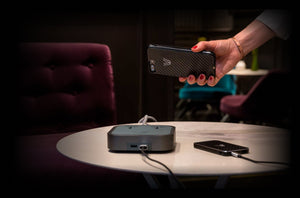 Shipping Information
- Within Italy : Free shipping
- Within Europe : 5 € / free shipping for orders over 100 €
- Rest of the world : calculated / free shipping for orders over 200 €
Included in the Packaging
- Woodie Hub with 180cm cable
Frequently asked questions
How does wireless charging work?
In a nutshell, when electricity 'travels' through a copper wire, it provides an electromagnetic field.The inductive coil used for wireless charging has a special placement of copper wires to create a specific magnetic field.The magnetic field which is created by the sending coil (Eg charging station) interacts with the receiving coil.In turn this magnetic field is turned into power by the receiving coil and then transferred to the device (Eg mobile phone).In other words: Electricity - sender coil - magnetic field - receiving coil - electricity.
Is wireless charging safe for me and my phone?
Yes. Wireless charging works on electromagnetic fields, which means there will be no electricity flying through the air or anything.Additionally, any radiation is insignificantly little by nature and further lowered by the close proximity of the devices and the additional shielding in the Qi coil modules used.
Is it fine to leave the Woodie Hub plugged-in when I'm not using it?
Yes. The Woodie Hub uses very little current in the standby mode, so it draws minimal power when it's not being used.
What is the voltage of the universal AC sockets?
The Universal AC sockets embedded on the Woodie Hub delivers the same voltage they receive from the wall plug.If you're in the US the voltage delivered is 110V, while if you are in Europe the Universal sockets will deliver 220V.Same reasoning applies to countries with different voltage standards.
Can I use Woodie Hub in my country?
Yes. While the AC sockets embedded on the Woodie Hub are universal, the base plug can be assembled in 4 versions: Type B (US, Japan, etc.), Type F (Europe), Type G (UK, UAE, etc.), Type I (Australia, China, etc.)
Will it charge my Samsung Galaxy, Lg or any Qi-ready smartphone?
Absolutely! Simply place your Qi compatible smartphone on top of the "W" logo to enjoy wireless charging.